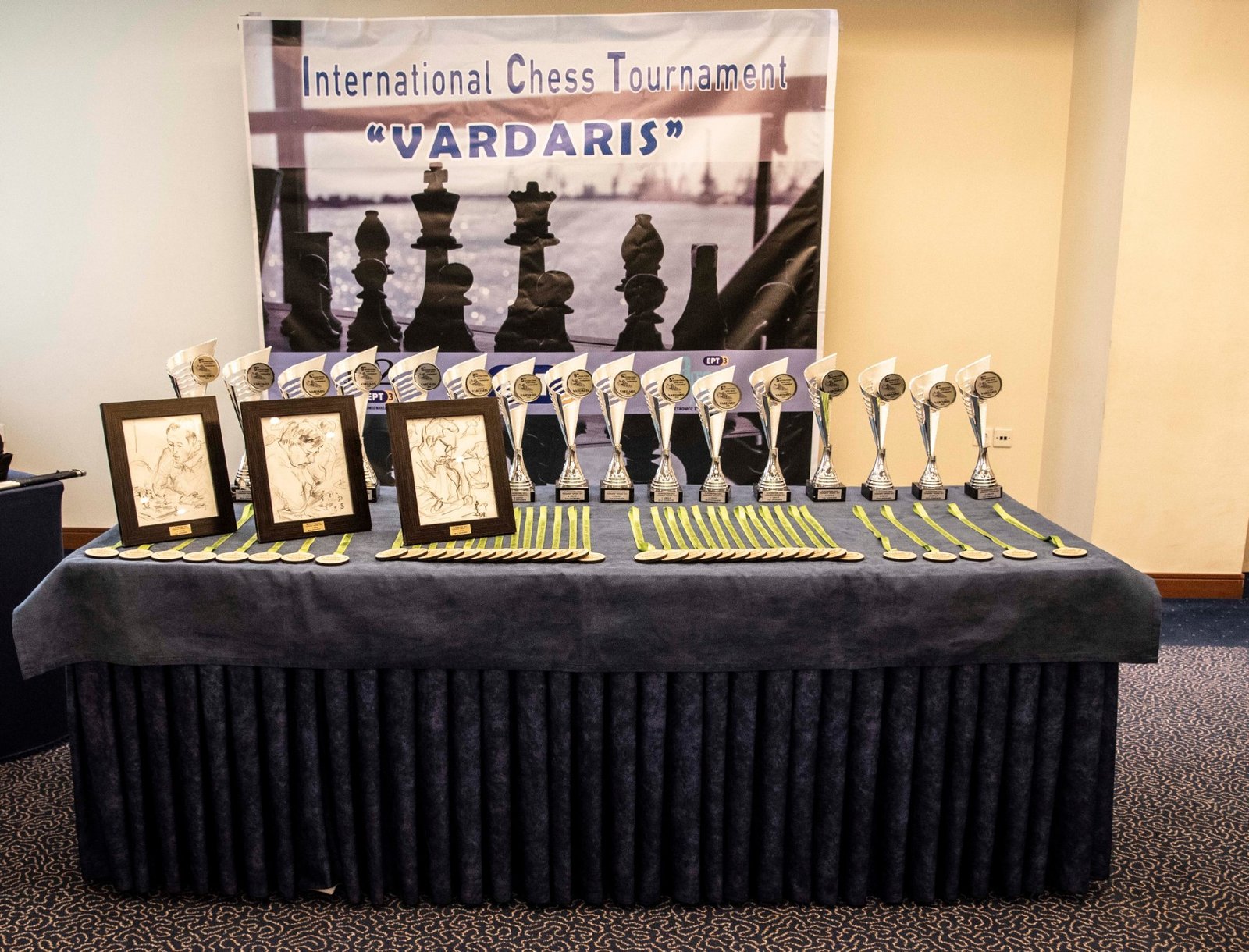 Press Release "Vardaris 2019"
5th International Chess Tournament "Vardaris" was successfully completed on March 11th 2019. Winner was GM Francisco Vallejo Pons from Spain. It was our joy and honor to have him among the participants.
290 chess players from 18 different countries took part this year at "Vardaris" and it was consisted of 4 different capacity groups.
In B Group winner was Charalambos Koutsioumbas registered player of SKA.KI. TRIKALON, while Alexandros Papadopoulos registered player of Chess Acad. ESTH "G. IOAKIMIDIS" won the C Group. Finally winner of D Group (U8) was Loukas-Georgios Karakotsios registered player of Athlitiko Stavrodromi Galaxia.
Thessaloniki's Chess Club SACH and Cooperativa Allostropos would like to thank all the participants, as well as those who helped in achieving a great tournament with the best conditions and terms. Especially, we would like to thank "Holiday Inn" Hotel that supported the organisation and offered us every possible assistance. Last but not least of course, we would like to thank all the arbiters who made their best effort for the success of "Vardaris".
In addition, we would like to thank Angelos Charisteas for the great honour to be present and give the awards to all groups and, finally, the honoured guest Bulgarian team, ETAR Chess Club in Veliko Tarnovo.
See you next year!
6th Vardaris: February 27 - March 2, 2020 !!!